Is USPS Tracking not updating for your mail? Here's what you can do to start receiving tracking notifications and delivery status updates again.
The United States Postal Service is one of the most reliable, fast, and efficient mailing services in the world. In fact, USPS has an excellent reputation for accurate and consistent tracking updates.
This is probably why when your tracking information and delivery status haven't been updated (more on this later), you have probably been surprised and anxious to know what happened to your parcel.
Of course, you're not the only one.
Even though USPS provides one of the best package delivery and tracking services, sometimes things can go wrong. This leads to a lot of customers being frustrated and worried when they find their USPS tracking not updating.
Luckily, however, navigating through this difficulty and finding a solution is really not that difficult. In this guide, we take you through all the reasons for USPS tracking not updating and how to fix the situation!
Let's get started!
USPS Tracking Details – Your USPS Tracking Number and Updates
Before we look at any possible causes and solutions for USPS tracking not updating, it is important to figure out how the USPS tracking system works.
The first thing that happens to any mail, parcel, or package being sent through USPS is getting assigned a unique tracking number.
You can find the tracking number for your parcel:
In the email that is automatically sent to you after shipping
On the post office receipt
On the sales receipt after purchasing insurance for the package
Make Sure You Have the Correct Tracking Number
The first thing you should check when your USPS tracking page is not updating is whether you have entered the tracking number correctly.
It's a very common mistake, especially considering that you have to enter a long string of numbers. Your USPS tracking number is generally 20-22 digits long (only numbers, no letters).
If you're using USPS Express Mail, however, your tracking number will be 13 characters long, beginning with two letters and ending with 'US'.
How are USPS Tracking Details Updated?
So how is your tracking number updated?
Each time your parcel arrives at a USPS facility or is loaded onto a truck, USPS scans the unique barcode stuck onto it.
This barcode is linked to your tracking number, and the system automatically updates the tracking details, package status, and delivery status within 24 hours of being scanned.
Of course, your tracking information can and often does update much faster, especially when the system is going faster than usual.
How often your package is scanned and updated also depends on how far it's traveling. If it's going only a short distance, there may only be one or two updates, as compared to more stops and tracking notifications if it's being shipped over a long distance.
How Accurate is USPS Tracking?
USPS tracking is extremely accurate in the sense that it can provide proper and accurate information regarding which facility your parcel is in, the last facility it left, and which facility it is traveling to.
However, it does not allow real-time or live, detailed tracking of the movement of the parcel.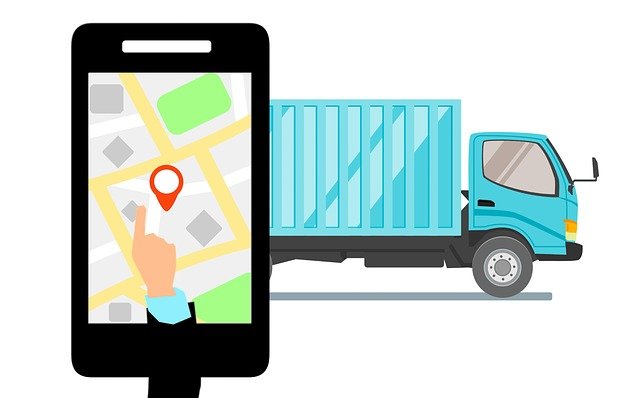 USPS Tracking Not Updating – Figuring Out What Went Wrong
Now that you know how the USPS tracking system works, let's take a look at what can go wrong.
You see, the United States Postal Service has won many awards and accolades for running a tremendous operation and a top-rated tracking system.
However, at even the most well-organized, high-volume shipping platforms in the world, there is always the potential for something to go wrong along the line.
There are a lot of factors involved and many reasons for the USPS tracking dashboard not updating. Let's look at all of them!
Bad Weather
One of the most common reasons why USPS tracking information hasn't been updated is something nobody can control – the weather.
Harsh weather conditions can drastically slow down the delivery process, sometimes for days and weeks!
In fact, weather conditions block mail from moving more often than people realize. The United States is a huge country, and if a parcel is getting shipped across the country, it will have to make a lot of stops in many different regions.
Each of these regions will have its own unique weather conditions and different problems with infrastructure.
For example, let's say you ship something out of San Francisco, California, for a delivery location in Brooklyn, New York, it will experience a variety of weather conditions as it travels across the country. From sunny days to rain, snow, and maybe even a storm or two!
This is why any inclement weather such as storms, blizzards, tornadoes, hurricanes, and even earthquakes can just put the brakes on the usual USPS operations and block mail from moving forward.
When this happens, you can expect a delay in your tracking updates until the parcel gets moving again. If you're lucky, it might take a day or two, but sometimes it can even take a week!
Sometimes, Mother Nature can cause even more trouble when packages and parcels get exposed to the weather. Not only can this be damaging for the contents, but may also damage the barcode sticker, making the parcel difficult or impossible to scan.
Package Not Scanned/Updated
Sometimes, it is possible for your mail or parcel to simply not get scanned or updated at every single stop along its journey.
In fact, this used to be a lot more common in the past than you might think. And even though the USPS scanning and tracking service has gotten a lot more reliable and accurate, it still happens sometimes.
It's important to keep in mind that USPS handles hundreds of millions of pieces of mail every single day, with each facility processing millions of parcels and packages. And the number just keeps increasing!
Of course, this is a staggering amount of parcels to scan individually! On a daily basis, USPS facilities do an excellent job of 'batch scanning' barcodes attached to different batches of parcels, envelopes, and packages to ensure everything gets tracked.
However, as with anything that is run by humans, there is a capacity for error. Sometimes, a piece of mail or parcel can slip unnoticed and not get scanned.
Luckily, however, USPS packages are scanned twice at each leg of the journey. Once, when they reach the facility, and second when they are loaded onto a truck headed to a new destination.
This means that even if your package wasn't scanned in the first round, it will be processed and scanned as it heads out and your USPS tracking will be automatically updated!
Package Hasn't Moved (Yet)
Another major reason for USPS tracking not updating is that your package has not moved yet. This happens when the delivery center your mail is currently at suddenly faces a huge influx of mail, or they are already at full capacity, to begin with.
While this is usually most likely to happen during the holiday season, it can sometimes suddenly happen during the rest of the year as well. When something like this happens, the system slows down and your parcel or package can get stuck in line.
Just remember, these delays are temporary and your parcel will get moving again very soon!
The Package is Lost in Transit
Sadly, despite how accurate and efficient the USPS is, some parcels will inevitably get lost or misplaced. That's just the way it is.
Envelopes can get lost, packages can fall off conveyor belts, and accidents can destroy your mail beyond any repair. When something like this happens, there usually isn't any tracking update because, well, there really isn't anything to track anymore!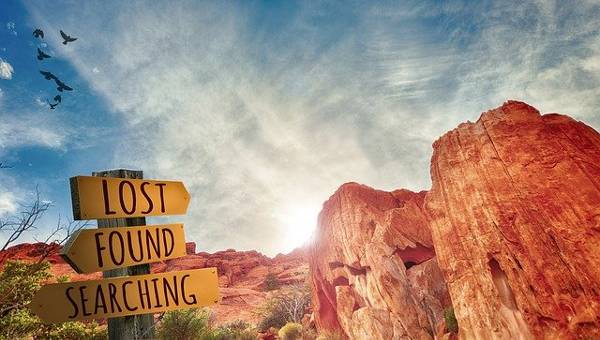 This can be a very difficult situation for you, especially when you were really looking forward to getting your mail in the first place.
However, you should know that the USPS is always working to improve its service and to reach its goal of 100% delivery rates. In fact, it is highly unlikely for your parcel to go missing these days, compared to 10-20 years ago!
Package Delivered without Update
Another reason that doesn't happen as frequently but still possible, is that your parcel may have gotten delivered without getting scanned.
This really doesn't happen all that often, but better this than your parcel getting lost, right?
What usually happens in such situations is that the barcode sticker gets torn or damaged during transit.
On the other hand, sometimes a letter carrier may get distracted or mistaken – simple human errors that can prevent them from successfully scanning your package.
This doesn't mean that your package won't get delivered – it probably already has been delivered without the tracking system being updated!
In fact, it's probably not such a bad idea to check around outside your house to confirm if your package hasn't been delivered already!
What Should You Do if USPS Tracking isn't Updating
If you're currently in a situation where your USPS tracking page isn't updating, here is what you should do.
1. Give it some time
The first thing you should do is wait for a while – it's highly like that your tracking information will update soon, or the package you were expecting might show up!
Of course, not everyone has this kind of patience, and the package might be something that you need urgently.
Still, the best thing to do in a USPS tracking not updating scenario, the best possible thing to do is to relax and wait another day or two.
As we just saw, your tracking information can be delayed due to a variety of factors, most of which usually clear up soon!
However, if it has been more than a week past the expected delivery date and your tracking information hasn't been updated, you should reach out to customer support on the USPS website immediately!
2. Contact USPS Customer Service
The simplest way to get assistance from USPS customer support when you're dealing with a tracking problem is to call them directly at the official USPS telephone number – 1-800-275-877.
This is the hotline for USPS customer support. You can explain your situation to the customer representative on the line and they will try to locate your package and give you an update using their backend tools.
You can also call 1-800-344-7779 – USPS technical support, or 1-800-222-1811 – the delivery tracking number.
In any case, USPS customer service will do everything they can to locate your mail and provide you with answers.
3. Visit the Post Office
Of course, you can always go down to the post office to enquire about your parcel. The local postmaster or customer representative can help you with your queries and assist you in locating your parcel.
While this may not be the most feasible or desirable option for most people – going to the post office means taking out time from busy schedules and driving down there, it might be the best way to get updates for your mail.
This way you have someone directly in front of you who can answer your questions and help you out. In fact, you can even directly call your local post office and ask them for help!
Summary
While USPS is one of the most efficient mail services in the world, you still might face a problem with USPS tracking not updating. This is usually due to issues such as inclement weather, volume overload, or human error. It's best to wait for a couple of days and if your tracking information still hasn't been updated, contact USPS customer support for help!
USPS Tracking Not Updating – FAQs
Where can I find my tracking number?
Your tracking number can be found on your post office receipt, the automated message in your email, and the sales receipt for insurance.
How long does it take for USPS tracking to update?
USPS tracking usually updates within 24 hours.
How often does USPS tracking status get updated?
USPS tracking status gets updated every time your package gets scanned. This usually happens twice per move – once when it reaches a facility, and second when it's loaded on a truck for the next destination.
What should I do if USPS tracking hasn't been updated for more than 5 days?
You should contact USPS customer support via phone call at 1-800-275-877 or email, immediately.
Can I see where my package is with USPS tracking?
Yes, and no. While USPS tracking doesn't offer real-time or live tracking services, you can still see which facility your package is at, and which facility it will be going to.
Can USPS first-class mail get delayed as well?
Except for Priority Mail and Priority Mail Express, USPS does not offer guaranteed delivery times for any other mail service (including first-class mail). So even though USPS will try their best to deliver first-class mail in 1-3 days, it might arrive earlier or get delayed.
Should I be worried if USPS tracking hasn't been updated for 2-3 days?
No. While it's necessary for all packages with tracking numbers to get scanned at each stop from origin to the destination, a variety of factors can slow the entire process down. These include bad weather, holiday rush, or delays at a USPS facility. If you're still worried, the best course of action is to call USPS customer support for assistance.
How long does Priority Mail take to get delivered?
Priority Mail is the USPS's air delivery service. For domestic destinations, Priority Mail gets delivered in 1-3 days.
When will my mail arrive?
You can use the USPS Informed Delivery smartphone app to check the status of your incoming mail and track packages on your smartphone.