Many people often wonder if they should buy individual stamps as they need them or a book of stamps. There are many factors that you should take into account when deciding which choice is right for you.
Why are you looking to buy a book of stamps, to use for postage or collector's items? Are you mailing business or personal items such as bills, letters, or invitations? How often will you be mailing letters through the US Postal Service? Answering these questions will help you decide what book of stamps will best suit your postal necessities.
Once you have figured out what you need, you will have to decide which book of stamps will best fit your needs. You can determine what stamp books will best suit your needs based on how many stamps are in the book and save money when purchasing your stamp booklets with the information we provide.
What is a Stamp Book?
A book of stamps is a great option because it allows you to use a single stamp now while saving others for future use. A stamp booklet includes pages that contain a specific number of stamps and a cardboard cover to protect the inside.
When you purchase stamps or buy a book of stamps, many options are available. You will find one that meets your postage needs with different design options, denominations, collectible books of stamps, first-class books of stamps, Forever Stamps book, and Global Forever Stamp booklets.
How Many Stamps in a Book?
When deciding what book of stamps will best suit your postage costs, you will need to know what various stamps will cover the postage required to send your mail and how many stamps will you need.
When purchasing a book of stamps, you can select one for a specific season, holiday, or design if you purchase stamps to mail out invitations or cards for special occasions. The US postal service always adds new designs and updates its stamp book throughout the year.
Each book contains twenty stamps in the design and class stamps you choose to purchase. Although each book of stamps contains twenty stamps, you can buy a five-pack of books of stamps so one hundred single stamps total.
How Many Stamps in a Forever Stamp Book?
When mailing a first-class letter, you can purchase first class postage stamps or a Forever stamp. Both stamps are used when sending a standard first-class letter. When you purchase a Forever book of stamps, you can use those stamps to cover the first ounce of first-class postage years down the road as the cost of postage increases.
Each Forever book of stamps holds twenty individual stamps. Forever Stamps are ready to be placed on a first-class piece of mail and dropped in the mailbox. One forever stamp covers the first ounce of your postage even when the prices increase.
A first class stamp has a denomination so if the rate of first class postage rises you will need to add additional postage to the letter to cover first class postage costs.
The Forever stamp has no denomination of money printed on it. If you bought a Forever book of stamps when first class postage was $.53, those stamps would still cover the cost of first class postage at $.58. Forever stamps are bought at the current first class postage rate and remain valid even if that rate rises in the future.
How Many Stamps in a Collectible Stamp Book?
Many people have the hobby of collecting stamps. The limited-edition stamps the USPS releases can be a profitable and exciting hobby. Many of the stamps the USPS releases will only be available for purchase for a short time.
Stamps collectors have various options when collecting stamps; they can choose from commemorative, definitive, and special formats such as sheets, booklets, or coils.
A booklet of collector's stamps contains twenty stamps, and the USPS releases the collector's book of stamps.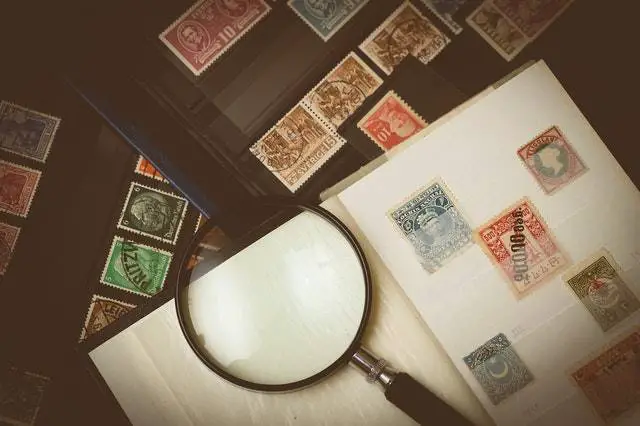 In 2016 A new Forever book of stamps entitled Colorful Celebration was released and dedicated at the World Stamp Show in New York. Amazon has The Harry Potter, Booklet of twenty Forever Postage Stamps.
At the end of each year, the USPS releases their gift catalog, with their special edition and collectors stamps available. Their collection of holiday stamps is available in Forever stamps or Forever Global stamps.
The Global Forever stamps cover the first ounce of first class postage for international travel.
Many Holiday collector stamps are available in books of stamps, while some are only available in sheets.
Where can I Buy a Book of Stamps?
Buying a book of stamps is easy once you have decided what stamps you want to purchase and how many you will need.
The USPS, United States Postal Service sells many different stamp booklet.
When ordering a book of stamps from the US postal service, you have a few options on how to do that. First, you can order your book of stamps online at USPS.com. Once there, you will go to the buy stamps and shop tab towards the top of the page. This will give you a choice of what type of stamp you would like to purchase and how many books of stamps you will need. Follow the directions to place your order and pay.
If you are not familiar with computers or do not have internet access at that moment, you can also call 1-800-STAMP-24 to order a book of stamps from the US postal service over the phone.
You can also order a book of stamps through your mail carrier. There is no ordering fee when you order a book of stamps through your mail carrier. Ask your mail carrier for the order form and fill out the information on the order form. Include where you want the book of stamps delivered to and what selection of stamps you choose, and in what quantity. Next, make a check or money order payable to the United States Postal Service and mail it to the local Post Office. Your carrier will deliver your book of stamps within a few days.
There is always the option of buying your book of stamps at your local US post office. You can also pick up a stamp booklet anywhere the Buy Stamps Here sign appears, which includes your neighborhood grocery store, pharmacies, Office Depot, or other office supply stores. Some banking locations may also sell postage stamps.
If you want to search these locations online, visit www.usps.com and select Locate a Post Office, then under options, select Alternate Locations to find locations outside the US postal offices that sell books of stamps.
Where can I Buy a Forever Stamp Booklet?
The Forever postage stamps and the Global Forever book of Stamps are popular options. One Forever postage stamp will cover the first ounce of firstclass postage even if the price of postage increases.
You can purchase the Forever stamp in many different styles and varieties from the USPS. You can visit USPS.com to view the options available for the Forever books of stamps.
Amazon.com and Walmart.com also have a selection of first class postage stamps and Forever postage stamps available in a stamp booklet. Walgreens and Office Depot are other retailers that sell the Forever and Global Forever books of stamps.
If you have to mail out a significant amount of first-class mail in a short time, Instacart.com can have your Forever book of stamps delivered in as little as 2 hours. There may be associated delivery fees, but if time is an issue, this is an available option to have your postage delivered in a short time.
Where can I Buy a Collectible Book of Stamps?
The US postal service would be the best place to start if you are looking for the most currently released collectible stamp booklets. They issue all-new collectible and decorative stamps each year.
Ebay.com would be a great place to look for collector booklets of stamps. eBay is a site where people list items for sale, and the interested buyers bid on the item. Each item has a set amount of time that the bidding can go on for, and the highest bidder at the end time can buy the item. eBay will give you the chance to bid on possibly rare stamps and get a reasonable deal, or you can pull out and quit bidding on the book of stamps if the price goes too high.
Stamps.org is the American Philatelic Societies' site for information about collecting stamps, buying and selling stamps, and anything else involved in the stamp collecting process. Philatelic is the official word for the practice or hobby of collecting stamps. At Stamps.org, you can discuss finding rare booklets of stamps and locating them with other stamp collectors.
What is the cost of a Book of stamps from USPS?
Based on what type of stamps are in the booklet the cost varies. If you purchase a stamp with a denomination of $.25, then the booklet of stamps will cost $5.00. Calculating the price of a book of stamps, just multiple the number of stamps by the cost of each stamp.
The cost of a book of stamps is easy to figure out. Just multiply the postage rate of the stamp by twenty for the number of stamps in a booklet.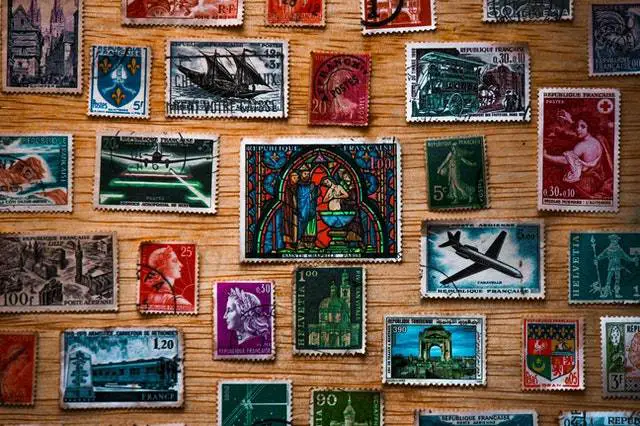 What is the cost of the Book of Forever Stamps?
The Forever stamps are the postage used to send first-class mail. Forever stamps sold in many variations are also available as booklets. The cost of a Forever stamps booklet will be the price of first-class postage; currently, it is $.58, and you will multiply that by 20. A booklet of Forever stamps has 20 stamps, so the total cost of the Forever booklet of stamps is $11.60
The Global Forever stamps are also available as booklets and priced similarly. When you purchase the Global Forever stamp booklet, you will multiply the current price of international first-class postage, which is $1.30 by 20, which is the number of stamps in a booklet. The final cost of the Global forever booklet of stamps is $26.
The cost of Forever stamps increases with the cost of first-class postage. The benefit of Forever stamps is that even as postage increases, the forever stamp, no matter what you paid, will always cover the first ounce of first-class postage.
First-class postage increases frequently. In January 2021, it was $.53, but as of August 2021, it increased to $.58, so purchasing a booklet of Forever stamps will save you money.
What is the cost of a Collectible Book of Stamps?
Collectible stamp booklets are priced the same as a traditional book of stamps. The Collectors Zone on the US Postal Service website allows you to view recently released stamps. Many of the stamps are available in sheets and booklets.
Most collectors' stamps are not worth much money, but rare stamps are worth millions. The rarest stamp in the world is The 1868 Benjamin Franklin Z Grill. It is the rarest and most valuable of all US postage stamps. One of two in existence belongs to storied stamp collector William H. Gross and is listed in the Scott Catalogue for $3 million.
Traditionally, Collectors stamps booklets are priced the same as traditional stamps. So if you were to buy a holiday collectors booklet of Forever stamps, it would cost them $11.60 a standard booklet of Forever stamps costs.
Each year the post office releases a unique book for Collectors, and each year it has a different amount of collectors stamps on the commemorative book. The cost of the book can range from $64.95 in 2017 and 2018 to $84.95 in 2019. These books contain more than just stamps. They come in a hardcover binding that includes sketches from the stamp creation process, insights from the stamp designers, and facts about each stamp.
How to Save Money on a Book of Stamps?
When purchasing books of stamps, shipping and postage costs can add up quickly if you send mail in large quantities or frequently mail personal or business items.
One easy way to save money on your book of stamps is to use eBay. eBay.com is a website that you can use to save money when purchasing a book of stamps. Private individuals list items for sale, such as stamps, allowing buyers to bid on what they want. eBay is one of the best places to buy bulk stamps cheaper. They are usually sold as 100 stamps or five booklets for as little as $.40 for a Forever stamp, a 30% discount.
If there were ten books of Forever stamps on sale from 1988 and the first class stamp or postage was $.25 in 1988, each booklet would have cost $5.00. The owner has them for sale for $55 for the ten pack of booklets, and you win the bid for $56. That price would save you $60 because today, a ten pack of Forever book of stamps is $116.00
Amazon often has deals on bulk stamps, but you have to have time to search. At first glance, stamps on Amazon are the same price or sometimes more expensive than the standard postage rate at the US postal service. If you have time, you can search regularly and find deals on bulk postage if you are dedicated.
Stamps.com requires a monthly membership, but they offer postage discounts. Throughout the year, they offer a free trial period that includes free items like postage, so you can try out the service before paying for a subscription. They are currently offering the first $5 of postage free, and monthly membership costs $17.99.
Can I buy Book of Stamps from Online Retailers?
Many online stores sell a book of stamps. The US postal office sells stamps online at USPS.com. There you will find first class postage books of stamps, Forever stamps, collectors, and special edition books of stamps are also available for purchase on the US postal service website.
Amazon.com sells books of stamps online in different varieties and denominations. If you are interested in stamp collecting, they even have specific limited edition stamps available.
Buying stamps online is easy with Walmart, Office Depot, and Sams all selling stamps on their websites with some available at discounted prices.
There are online stores that exclusively sell stamps through the internet. Stamps.com is an online retailer that requires a membership but can be an excellent option for business mail or people that ship items frequently.
Is it worth it to Buy a Book of Stamps?
Buying a book of stamps does not cost any more per stamp than buying them as singles. The benefit of purchasing a book of stamps is they are less than a roll of one hundred stamps. So if you need 14 stamps to mail holiday cards, a roll would leave you with too many but singles could easily get lost. A booklet is easy to store and is protected until you need them again next holiday season.
Conclusion
Although there are twenty stamps in a book, they are a great option. Protected by a cardboard cover, books of stamps are easy to carry in a purse or wallet without losing track or misplacing them. They are sold in various designs and available with Forever postage stamps, collectors editions, and seasonal designs.
A stamp booklet is an easy and convenient option for your postage needs, available for purchase at many grocery stores, the US postal office, online retailers, discount websites, and many offline retail outlets.