FedEx is arguably the most popular and well-known delivery service in the country. With millions of packages being delivered by FedEx ground and FedEx freight every single day, getting packages on time is of the utmost importance for everyone. With an abundance of different FedEx account options and the ability to choose from a variety of available options when it comes to priority shipping, FedEx helps everyone get their packages as quickly as humanly possible.
No matter how many times people order a package online, getting a packaged delivered to your door never gets old. For people who are at work during weekdays while they are expecting a package to be delivered, they often wonder "how late does FedEx deliver?". This article is going to answer that question and other questions regarding FedEx delivery services.
With FedEx delivering seven days a week now, that has led many customers to wonder about delivery times for Saturday and Sunday deliveries as well. The most common of those questions are regarding the state of Saturday and Sunday deliveries and how late FedEx delivers on the weekend.
How Late Does FedEx Deliver?
When someone wants to know when their package is going to arrive, that answer can vary based on if the package is going to a home or a business. When FedEx is delivering a package attached to a residential address, they start their delivery route at around 9 A.M until around 8 P. M and a little later in some cases.
When FedEx is delivering to a business, the delivery times are different from that of a residential delivery time due to the hours of operation for most businesses. Most businesses close well before 8 P.M. The delivery hours for FedEx delivering to a business run from 9 A.M until around 5 P.M. When tracking a package, the delivery times predicted by FedEx are remarkably accurate. If the package a customer is awaiting is not at their business or their home, it is probably a result of a delay that was unable to be predicted by FedEx.
If you are looking to get a package sooner, there is quite a variety FedEx allows you to choose from. Each FedEx express delivery option will change how quickly any package is delivered.
FedEx Weekend Delivery: How Late Does FedEx Deliver On Weekends?
FedEx delivers to just shy of 20,000 cities throughout the United States on the weekend, so not every city is able to take advantage of an extra two days of delivery. The ones that are, are able to enjoy the same FedEx delivery times on the weekend as they are on the weekdays.
With FedEx ground delivering mostly to residential addresses now, that has led business owners to wonder if the same rules apply. As long as the business is open, FedEx will deliver to the business during the same delivery time they follow during the week.
FedEx Saturday Deliveries: Why They Are Beneficial
In the areas that are able to take advantage of delivery services on Saturday, there are a number of benefits that make Saturday delivery a useful tool for FedEx customers.
If you prefer to have your package picked up, you can schedule to pick up your FedEx package at the nearest FedEx location at no additional cost.
When it comes to shipping a package on a Saturday, you can drop off the package at the closest FedEx location as long as the package is properly packed and labeled and shipment accommodations can be made right then and there. If the package is not packaged and labeled, that can be done on-site as there are employees in the office that would be happy to help.
One of the biggest advantages of a Saturday delivery is that customers can choose to have their package delivered specifically on a Saturday via one of many options provided by the delivery service. This allows customers to ensure that someone will be home to receive the package to avoid the package running the risk of being stolen off the doorstep.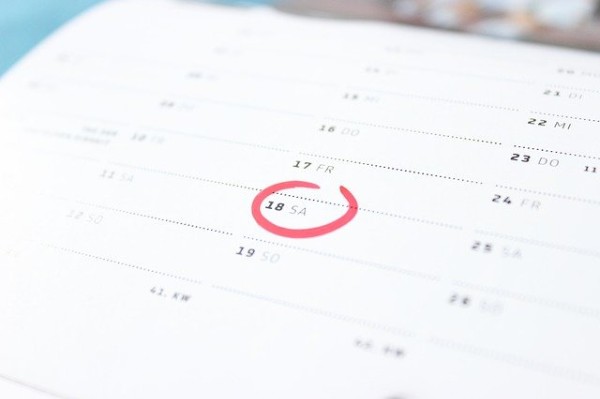 How Late Does FedEx Deliver On Saturday?
Assuming you live in an area where FedEx will deliver on weekends, FedEx Ground will deliver your package sometime between 9 A.M and 8 P.M, unless you've arranged for a specific delivery time or have scheduled your package to be picked up at FedEx.
If you have arranged for your FedEx delivery to arrive on a Saturday and it is unable to arrive on the delivery date you have arranged for, that package is subject to the money-back guarantee policy. Their website says if the package misses its delivery window by even one minute, you are able to get the delivery free of charge.
If you are ordering during the holidays, however, double-check to see if FedEx is still offering refunds for late deliveries as they often times suspend their money-back guarantee.
FedEx Sunday Delivery: Do The Same Delivery Rules Apply?
As with the deliveries that take place during Saturdays as well as the rest of the week, if your package is scheduled to be delivered on a Sunday, it will arrive between 9 A.M and 8 P.M as they would during the other days of the week as well.
With UPS taking a bit longer to jump into doing Sunday delivery, FedEx was able to separate themselves from other companies in the delivery service because, with FedEx delivering on Sundays, there is no longer the need to wait another business day before receiving your package if it isn't able to get to you before Sunday.
FedEx Delivery To Alaska And Hawaii
For customers living in Alaska or Hawaii, they experience some slight differences when it comes to a standard FedEx ground delivery. Due to the geographical locations of Alaska and Hawaii, the delivery times for a standard delivery range between three and seven days, as opposed to the one-to-five-day delivery time those who live in the continental U.S experience.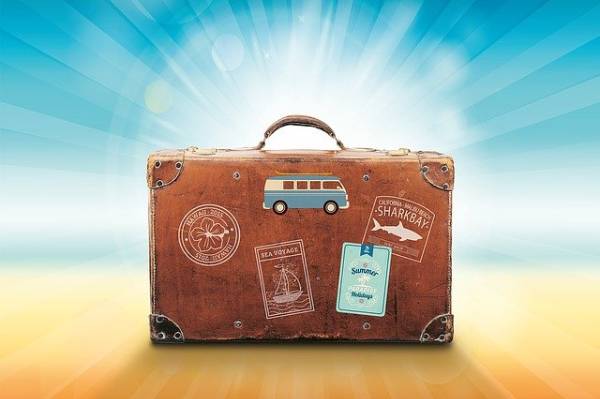 Should customers of these two states choose to use another one of the many delivery services offered by FedEx, those are unaffected by the location of Alaska or Hawaii. Meaning if someone chooses to have a package mailed via FedEx 2Day will still be able to deliver packages within two days. FedEx same day and FedEx Smartpost also offer options for customers residing anywhere in the United States, with the latter taking between two and seven days before the shipment arrives excluding Sundays.
FedEx Weekend Delivery Options: What Options Are Available To Get Your Package Sooner?
FedEx offers many different delivery options for their customers to make sure everyone can get their packages as soon as possible, but which option is best? The answer to that question varies depending on the need of each individual customer, with each delivery option offering its own pros and cons, customers should look over all of the options available and then choose the best fit for them.
FedEx Ground
FedEx Ground is the standard delivery service FedEx offers. Delivery times range between one to five days for delivery and packages are delivered between 9 A.M and 8 P.M. Although this is just the standard option, this will still provide delivery on the weekends ensuring customers won't have to wait for the next business day.
FedEx Home Delivery
This is the first delivery option classified as an advanced service offered by FedEx. The main benefit to home delivery is that customers can set up delivery for a specific date and time that works best for them. If there is a specific time a customer would like to have a package delivered during the day or in the evening, home delivery allows for the customer to have that level of customization to their delivery whereas a standard delivery does not allow for that possibility.
FedEx Express Saver
Offering a faster alternative than FedEx home delivery, express saver offers a guaranteed delivery within three days of the customer ordering their package.
FedEx 2Day
FedEx 2Day offers the ability for the customer to receive their package two days after they ordered their package. If the package is set to arrive on a Saturday, the package will arrive before 4:30 P.M. There is an available add-on that allows for your package to be delivered anywhere in the U.S in two days before 10:30 A.M, this is referred to as "2Day A.M".
FedEx Priority Overnight Delivery
FedEx overnight guarantees that a customer receives their package the next day. These packages are usually able to be delivered to the home at or before 9:30 A.M. If the customer lives in a rural area, the guaranteed delivery window is pushed to 2 P.M to allow for the driver time to get to the package's final destination in time.
FedEx First Overnight
FedEx first overnight is a slightly less expensive option for customers looking to receive their package the next day if time isn't necessarily of the essence. First overnight will still guarantee the FedEx package will still arrive the next day but not until at least 10:30. For those who live in rural areas, they experience a slightly longer delay in the time the window they receive their package as they may not receive their package until 5 P.M. The packages are still able to arrive earlier, but these are the latest the package will arrive at a customer's house.
FedEx Standard Overnight
This is the most cost-effective of all of the overnight delivery options for a customer to receive their FedEx package a day after they order. While it is the least expensive option for a next day delivery, it ensures that the package arrives at the customer's home before 8 P.M. While this is the most cost-effective way for someone to receive their package the day after they order it, however, if time is imperative, it may be beneficial to take advantage of one of the options that allow for a quicker delivery.
FedEx Same Day City
This option will guarantee delivery to people who live within a certain metropolitan area. If you live in a city that is compatible with this delivery option, the package will arrive on the same day you ordered the package. It is worth noting this option is not available in all cities.
FedEx Same Day Delivery
Regardless of if you live in a city or rural area, this shipping option will guarantee delivery the same day you order the package. This option is not available to all international regions, if a customer living outside of the United States wants to look into this shipping option, they should first check to ensure it is available in their region. If the package does not arrive on the same day, the customer is entitled to a full refund for their shipment.
FedEx Appointment Home Delivery
When customers are choosing FedEx home delivery, they have an option to set up "appointment home delivery" this is a feature that allows the customer to choose what time their FedEx package arrives at their door. There is a slight upcharge that comes with using this feature, but it does offer a significant benefit to the customer.
FedEx evening home delivery is also a key feature that can be used when scheduling your delivery as it allows for the customer to set the delivery time in the evening of any day of the week. Doing this frees up more time for the customer as they do not have to wait for the weekend to receive their package. FedEx home delivery has many options available for the customer to be able to schedule the ideal time for their delivery making it one of the most useful and versatile.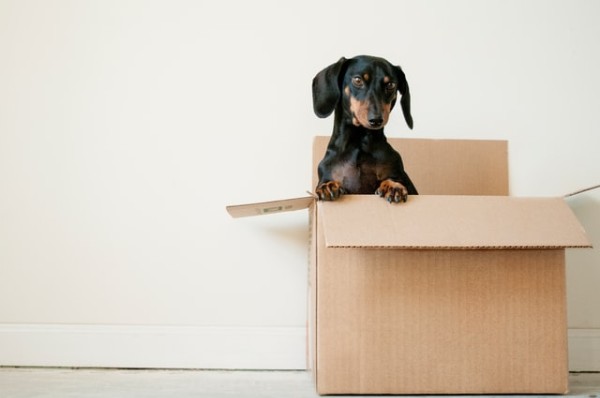 Using this feature is especially useful in a situation that the package being delivered needs to be signed for. If the customer orders a package that requires a signature and is not available at the time of delivery, FedEx will leave a delivery attempt notice, also known as a door tag, on their door forcing the customer to wait until the next day before delivery can be attempted again. By choosing to set up an appointment for home delivery, customers can ensure they can choose a time they will be available to sign for the package.
How Does FedEx Estimate The Delivery Of My Package?
When a customer places an order that is going to be delivered by FedEx, they will receive an email from FedEx with an estimated delivery date and an estimated delivery time window. All FedEx packages are assigned an estimated date and time that they will be delivered but how do they determine how long it will take for a package to get to their customers?
The FedEx estimated delivery time that is assigned to all FedEx packages is determined by factors such as the distance the package is traveling in order to reach its intended destination. They use the information gained from previous shipments that have traveled similar distances to determine how long it will take your package to travel that same distance.
Another factor, and arguably, the most important, is the weather conditions that will be present during the delivery process of your package. FedEx delivery times can be impacted by weather often more than any other contributing factor due to the fact that weather, despite the best efforts of FedEx is ever-changing.
FedEx has access to a number of different tools to be able to track the forecast during the delivery process and they use that information to allow for more time should there be any significant weather conditions moving into the way of your package's delivery.
How Early Does FedEx Begin Delivery?
With FedEx freight handling mostly commercial deliveries and FedEx ground handling mostly Residential deliveries, the most important aspect of delivery, whether commercial or residential, is getting their customers' packages delivered as quickly as possible. Delivery hours for commercial deliveries are from 9 A.M to 5 P.M and sometimes will begin earlier or end later depending on the circumstances. The delivery window for residential addresses is a little large, delivery hours are from 9 A.M to 8 P.M in most cases and will also begin earlier or end later depending on the delivery option the customer chooses.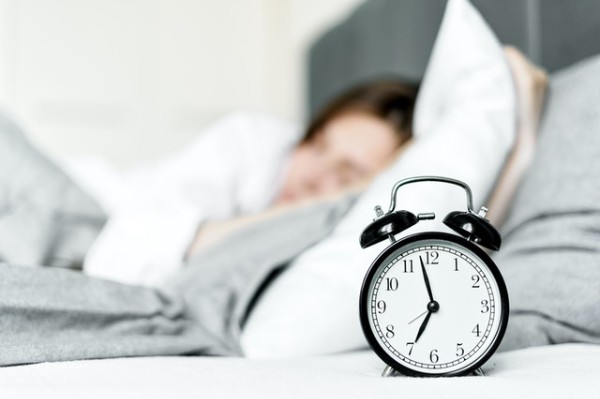 In the event some unforeseen delay happens due to weather or mechanical issues with the delivery truck, for example, can affect FedEx delivery times.
FedEx Express: What Does FedEx Charge For Weekend Deliveries?
When a customer chooses to have their FedEx delivery come earlier than if they were to use standard FedEx shipping methods there are many things they should consider which shipping option they choose. The price associated with each different FedEx delivery option will vary, sometimes fairly significantly as well.
Overnight Services
People looking to receive their package as soon as possible can have their delivery overnighted. With overnight FedEx shipping options, customers can pick up their package or have it delivered the next day for an additional cost.
FedEx Express
FedEx Express will charge $16 per parcel for pickups as well as any Saturday Delivery. With FedEx express being one of the more cost-effective options for customers who want a faster delivery than standard.
FedEx Same Day City
Due to the Extremely quick FedEx delivery times offered by same-day delivery, customers can set up a Saturday pickup if they order on a Saturday for $20 or have it delivered for $40.
FedEx International
FedEx offers international pickup and delivery for $16 per parcel on Saturdays.
FedEx Freight
On Saturdays, FedEx freight will charge customers $210 for delivery or pickup for the weekend service. As discussed previously, using FedEx delivery on the weekend offers many advantages to customers looking to schedule a more precise delivery. The prices listed above for the different FedEx delivery services are the same for both Saturday and Sunday.
How Shipping Customers Can Utilize Weekend Delivery Services
There are a number of ways FedEx shipping options can be used on the weekend to help customers who want to utilize the shipping services as well and not just those expecting delivery.
Planning Out your Shipment
Customers wanting to ship with FedEx should first decide if they simply want to drop their package off at Their local FedEx location or if they would like assistance packing their shipment from the people in the FedEx office. This will allow shipping customers to ensure all potential loose ends are tied up and nothing can go wrong in the shipping process.
Choosing The Service That Best Fits The Situation
Here is when customers choose if they want to send a package via FedEx Ground, FedEx home delivery, or any of the other FedEx priority options offered.
Figure The Cost Of Shipping
When customers are determining how they want to ship their packages, it is important to figure in the cost associated with the desired method of shipping, this can be done beforehand by going to the FedEx website.
Make Or Print Your Label
Using the delivery manager, you can create your prepaid label or, if you want, you can also choose your own labels using this feature.
Any Additional Add-Ons
Should you desire, you can choose options such as a signature upon delivery or you can have the package held at a certain location. All of these add-ons are completely optional and are not required if you do not want to add them to your shipment.
Print The Label You Created
Once you have gone through the optional additions it's time to print the label you created earlier. When you are attaching the label, it is important to ensure the barcode is easily seen and can be scanned easily.
Drop The Package Off
Once your package is taped up with the label attached, take it to the nearest FedEx location and drop it off for it to be delivered to its intended location. Once the package has been dropped off, be sure to continue to track the package to make sure the process is going smoothly and to ensure that the package ends up being delivered to the correct location.
In Conclusion
Whether customers choose to receive their FedEx package by standard FedEx ground delivery, or they choose to utilize one of the priority shipping options, the question "how late does FedEx deliver?" is one that can't be answered by the single stroke of a brush. With things like the weather and other delays that can affect FedEx delivery times, estimating shipping times is never going to be exact, though remarkably, 98% of FedEx customers receive their packages on time. With that being said, all of the options available, FedEx is able to offer shipping options that fit everyone's needs.