FedEx is one of the world's largest and most popular delivery companies. With the Holiday season upon us, many are starting to concern themselves with making sure their delivery reaches its final destination on time and are keeping a watchful eye on their packages tracking information so they can make sure their perfect gift is delivered on time for the people they care about.
FedEx uses the tracking info in their system to be able to view exactly where in the delivery process each package is and which FedEx location every package in their system is at, at any given moment.
When a customer checks their email to see an email titled "FedEx scheduled delivery pending" they are usually left with a number of questions. This article will serve to help answer those questions regarding any pending shipment.
What Does FedEx Scheduled Delivery Pending Mean?
When someone orders from FedEx, one of the most enjoyable parts of the process, maybe even more than receiving the package itself, is the ability to track the progress of the package from start to finish. One of the most frequently asked questions asked by FedEx customers is "What does scheduled delivery pending mean?" Unfortunately, the answer to that question isn't explained in great detail on their website.
The "scheduled delivery pending" status is assigned to any package once the shipment misses its estimated delivery date.
When you see "delivery pending" it means something has happened to cause a delay in the date FedEx scheduled for your package to arrive.
There are a variety of reasons as to why a package would miss the estimated date of delivery assigned to it by FedEx including things such as weather delays, an issue with the delivery truck, or if a package is having an issue clearing customs.
Unfortunately, once a package has missed its arrival window, referred to by FedEx as the "scheduled delivery" the automated system automatically updates to say "FedEx scheduled delivery pending" instead of something a little more detailed, and unless you have a contract stating differently, FedEx is not under a legal obligation to update the system more than that. If a FedEx customer sees one of their packages has gone into the delivery pending status and proceeds to miss its scheduled delivery time, they may be able to get their money back for the shipping through the money-back guarantee policy.
FedEx Scheduled Delivery Pending: How It Affects E-Commerce During Holiday Seasons
Now that we know what packages receive the delivery pending designation, what should consumers do if they get an email titled "FedEx scheduled delivery pending".
FedEx has access to advanced technology that allows them to accurately account for any possible delays. Their system includes the ability to account for weather, factory slowdowns or any issues a truck is having, however, it can't account for everything, and things that can't be predicted or accounted for, do occasionally occur despite the best efforts of FedEx to get your package to you as fast as possible.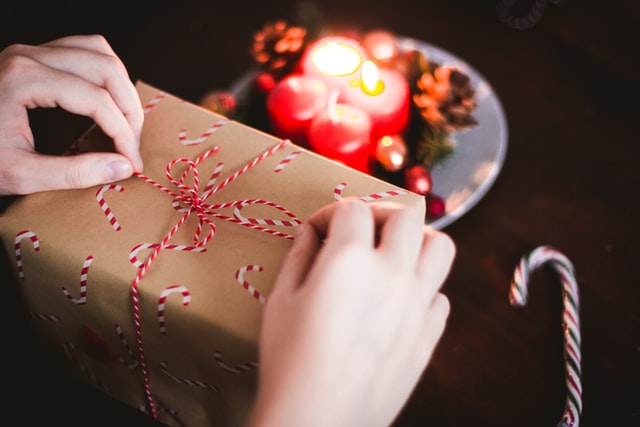 This is especially important to remember when ordering gifts online during the holidays as the increased demand puts increased stress on the entire delivery industry due to an increased number of online shoppers trying to get in last-minute gifts.
Due to the wide scope of scenarios covered by the FedEx scheduled delivery pending status, there is no universal answer as to how long someone will have to wait before receiving their package.
How an understanding Of the FedEx tracking system can make for a more pleasant experience
Even though FedEx is handling upwards of fifteen million packages every single day, their delivery system is so accurate that more than 98% of the time, satisfied customers have their package delivered on time.
The fact that all of these packages are able to be tracked at a moment's notice just by typing in a tracking number speaks volumes to the effectiveness of the logistic functions FedEx employs to be able to provide relevant details and ability to ensure the estimated delivery date is accurate.
As easy as FedEx tries to make everything for the consumer to understand when they are looking at the updates they receive via email, different statuses convey different meanings. While most are pretty self-explanatory and easy to understand, others may not be.
Understanding The Unique Barcodes And Location Scanning
Each package FedEx has in its system is assigned a unique barcode that gets scanned as it passes through the delivery process. This is used to both allow FedEx to keep track of the package as well as plan a similar delivery schedule in the future.
This is beneficial for both FedEx and their customers as it allows the customer to track the current package through the delivery process.
Location scanning is crucial for FedEx when it comes to being able to update both their system and their customers. If the delivery experiences a delay, the location scanning allows them to give the customer real-time updates as to the current whereabouts of their package, giving customers a general idea of when to expect delivery. When a customer sees "delivery pending" it means the package isn't quite ready to go out for delivery yet, as soon as the package begins to move through the stages of delivery, the customer will receive an update regarding the new status of the package.
What Causes FedEx Scheduled Delivery Pending Statuses?
As previously discussed, there are a number of different factors that play a role in a package missing its scheduled delivery. Weather, factory delays, and mechanical issues are the most common factors when it comes to a delivery getting delayed.
FedEx has access to advanced technology they use that allows them to accurately account for any possible delays. Their system includes the ability to account for weather, factory slowdowns, or any issues a truck is having, however, it can't account for everything.
Things that can't be predicted or accounted for, do occasionally occur despite the best efforts of FedEx to get your package to you as fast as possible. FedEx employs the knowledge they have at their disposal to try and allow time for this when creating a delivery schedule, so customers don't experience this in the first place. In order to avoid receiving a "FedEx scheduled delivery pending" status, customers can try expediting their shipping or allow more time for a package to arrive by ordering further away from the date they need it.
In Order To Understand How The Process Works, Understanding Delivery Statuses Is helpful
Along its journey, a package will make a few stops before making its way to its new home. Each move brings with it a new status to provide customers with an updated location of their package.
Package Accepted
This is the first status update a FedEx customer will receive. The "package accepted" status is usually sent out about an hour or two after your FedEx package after the information has been received by FedEx.
This is just the beginning of the process for your FedEx delivery and will allow you to view the progress your package is making by using the FedEx tracking system.
This means that somewhere FedEx has accepted the package, maybe at a FedEx office or by a FedEx shipping courier. At the end of the day, it means the package is making its way through the FedEx logistical chain.
Sometimes your package will keep this update until it reaches the next stage in its delivery. Usually, once a package is accepted it moves through the initial stages quickly.
However, if there are factors, such as weather causing a flight or vehicle delay, that are out of the control of FedEx, a package could stay in this phase a little longer until it can move to the next stage in the delivery process. A pending shipment or a package that is not yet ready to be delivered may stay in this status for a longer period.
If the package stays in this phase for more than a few days, it may be best to reach out to FedEx either by phone or using the help feature in the delivery manager feature to make sure nothing has changed with the estimated delivery time.
Package In Transit
The second update FedEx provides is the "package in transit" update. This means your delivery is on its way to the next FedEx destination, which, depending on where the package is coming from or where it's going, could be just another hub on its way to you or it could be its final destination before it goes out for delivery. Most people see this sort of notification in their email and assume the package is on the move at that very moment and, while that would be nice, it isn't always the case.
In most cases, it means that it is has been scanned into a new facility and is waiting to move again.
The good news is that regardless of whether or not its current location is its last stop before reaching its intended destination, is that the package is moving.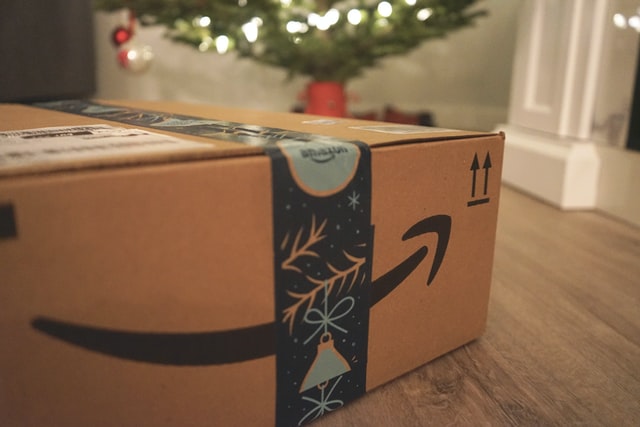 Package Out For Delivery
The "out for delivery" scan is the last one each package gets before making its scheduled delivery. For those using the FedEx tracking feature, this is the most exciting update to get because it means it is about to be loaded onto a FedEx ground truck and make its way to your home.
This status is usually sent around 8 AM. Don't worry though, the package has most likely already been loaded onto a truck long before then. Most of the time, FedEx employees begin loading packages at around 3 AM.
Doing this ensures that by the time you are up for your morning cup of coffee, your FedEx package is already on its way, and you can expect to receive your delivery shortly.
No Scheduled Delivery At This Time
This status comes from FedEx very early on in the delivery process, before the process has really even begun. This comes before FedEx has received the package.
The reason for this status update is that they are unable to provide a scheduled delivery time just yet as they do not have the FedEx package. FedEx bases their delivery date off of packages that have traveled similar distances and routes to determine when the actual delivery will be, however, it is not always a precise solution.
Most of the time FedEx does an exceptional job of determining the delivery date, but there are times where there are circumstances taking place that are outside of their control.
FedEx has at their disposal many advanced ways of tracking weather, or any other factors that could otherwise slow down delivery or affect your scheduled delivery date.
The information they have available to them allows them to see how predicting a delivery date based on comparing route distances may be ineffective or inaccurate based on current weather patterns or any issues they may be having at that specific hub.
This is especially true if the issue is not at the final distribution center for that package as slowdowns at relay hubs could further affect the delivery time.
Delivery Exception
This is the most disappointing message someone will receive from FedEx. This means something unexpected has happened that FedEx could not have predicted or foreseen, meaning your package is going to be delayed past its originally scheduled delivery date.
There could be any number of reasons for this. These include things that may seem a little more obvious like weather or an issue with one of the trucks. One of the issues that can't necessarily always be accounted for is customs. If a package has an issue with customs clearance, that puts the package almost immediately behind the eight ball.
How Does FedEx Determine The Delivery Date Of My Package?
FedEx uses any and all information available to determine a delivery schedule for a customer's package. Each FedEx scheduled delivery is tracked each time it gets scanned in a new location.
Even though FedEx does everything in its power to ensure all packages arrive on time, they can't predict everything. Keep in mind, packages missing their scheduled delivery is something that rarely happens.
Schedule Delivery As A Customer; Can A Customer Choose What Day A Package Arrives?
While it would be beneficial to be able to schedule delivery for an exact date, that isn't quite possible. That being said, customers can choose which time they receive their packages on the date FedEx scheduled delivery. That allows them to avoid having packages sitting outside if no one is home. This does include weekends as well, however, this must be scheduled within 10 days of pickup.
This feature is unavailable during the Holidays so they can account for the large uptick in packages going through any given distribution center every day during the holidays.
If My Package Says Pending How Long Will I Be Waiting?
Different causes of delays will have different effects on the length of the delay your pending shipment is experiencing. For example, customers expecting packages in northern parts of the country may experience longer delays due to snow and ice than if the problem was with a slowdown in the distribution center.
When customers have a delivery pending, many, naturally, are left to ask if a FedEx scheduled delivery is guaranteed. The answer to that question varies depending on the time of year.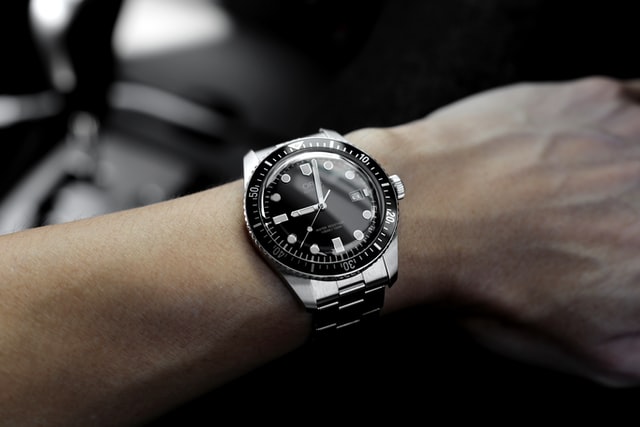 While FedEx does guarantee every delivery on their website, during the holiday season that guarantee is subject to change. Snow and other natural events are a contributing factor to this happening because the weather is outside of the control of FedEx and with late fall and early winter being the busiest time of year for delivery services, it makes it harder for them to be able to guarantee that every scheduled delivery will arrive on time.
The Estimated Date Of Delivery Is Today And The Package Still Isn't Here?
This scenario is incredibly rare when it comes to receiving a FedEx scheduled delivery, it does occur. The reason this occurs is almost always due to something unforeseen. If the package is set to deliver on a certain day and it fails to arrive in the window of time previously designated by FedEx, continue to track the package throughout the day.
If the package is not delivered the next day. Customers can take advantage of the FedEx delivery manager to get further updates on their package if this happens. Customers can also call FedEx customer service to get the information they need.
Shipment Records; How FedEx Uses Them To Track A Package
Shipment records are some of the most useful pieces of information for both FedEx and their customers, allowing the customer to see where their package is while allowing FedEx to use that information to predict the length of time it'll take packages to be delivered in the future that are traveling similar distances.
FedEx uses the shipment record of each package to be able to do things such as predict scheduled delivery times for future packages.